Is your organization free of harassment and discrimination? What about implicit biases? This training ensures that leaders know how to make the right decisions and take the appropriate actions to address harassment and build a culture that up-levels and empowers staff.
Key Learnings
Identify sexual harassment
Understand key requirements under the law
Address behavior that builds a strong team
---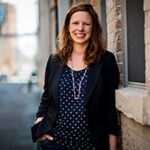 Presenter
Traci Scherck is the founder of the HR Foundation courses and Scherck Consulting, a human resources consulting firm that provides authentic, innovative HR solutions. Traci partners with small businesses in creating a strong and legally compliant HR infrastructure that is rooted in their mission. Traci is married and a proud mother of two boys and two Newfoundlands. She has a passion for hiking and boating in the beautiful Wisconsin woods and living an authentic and purposeful life.