Join Amanda VanNatta from Wegner CPAs and David Goch from Webster, Chamberlain, and Bean, LLP for a discussion on allowable and unallowable lobbying activities for nonprofit organizations moderated by Your Part- Time Controller, LLC. Hear from these tax and accounting experts on how to ensure that you do not put your tax-exempt status at risk and how to avoid costly penalties.
Learning Objectives:
Define different terms: advocacy, lobbying, etc.
Review of activities that are allowable and which are prohibited
Review specific issues different types of nonprofit organizations should be aware of with real-life examples
Review red flag areas to monitor so your organization remains compliant
Summarize possible repercussions for violating IRS/FEC/State Law guidelines
Handouts
---
Presenters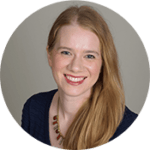 Amanda VanNatta, CPA, Senior Manager, Wegner CPAs
Amanda joined Wegner CPAs in 2019 as a Senior Manager in the firm's Assurance Department. She joined our team with over 10 years of experience in public accounting and for the last 8 has concentrated in the not for profit tax area. Amanda's experience includes serving a variety of clients including unions, publicly supported organizations, advocacy organizations, PACs, and government grant-funded organizations. She is passionate about advising organizations about how to be and stay tax-exempt. She also has extensive experience representing organizations in IRS audits with unrelated business income issues and applying for exempt status.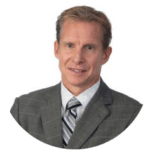 David Goch, Partner, Webster, Chamberlain, and Bean, LLP
David Goch's practice areas include all aspects of nonprofit law including: corporate, tax, antitrust, intellectual property, standards and certification, employment matters, and government relations, charitable solicitation registration. He has represented numerous clients before the US Congress on legislative matters ranging from health care, to commercial law issues, electronic payment issues, transportation and privacy. Mr. Goch also oversees the firm's state charitable solicitation registration program. Mr. Goch participates in standards writing efforts with the American National Standards Institute and through the International Standards Organization ("ISO") as a US delegate for manufactured goods. His teaching and lecturing experience includes presentations before numerous associations and at the U.S. Chamber of Commerce "Institute" program throughout the country.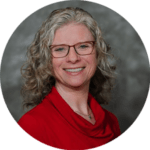 Teresa Salemi, Director, YPTC
Teresa Salemi earned a B.S. in Business Management from the University of Illinois at Chicago. After beginning her career in public accounting, she soon found her passion lay in working with nonprofit organizations. Her nonprofit experience includes serving as Controller of The Old Town School of Folk Music and as Business Manager for Common Threads, both based in Chicago. It was her work in these positions that built her strong accounting, audit management, budgeting, and communication skills. In her current position as Director with Your Part-Time Controller LLC, she facilitates relationships with clients by being a line of communication for both the client and for the associates who provide controllership services for nonprofits. She is also involved in all aspects of practice development and recruiting, and provides a full range of accounting, reporting, and management services to nonprofit clients herself. Teresa is an active member of the nonprofit section of the GWSCPA, as well as a member of the AICPA