All employees must be paid hourly, non-exempt unless they are considered exempt under the FLSA. An employer must prove that the employee meets the exemption under the salary basis, salary threshold, and job duties tests. Oh, and don't forget to document! Yes, we will cover that too.
Key Learnings
Understanding the three rules to classify employees as exempt
Auditing your exemptions
Confidently handling misclassified employees
---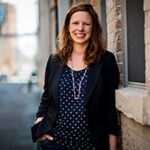 Presenter
Traci Scherck is the founder of the HR Foundation courses and Scherck Consulting, a human resources consulting firm that provides authentic, innovative HR solutions. Traci partners with small businesses in creating a strong and legally compliant HR infrastructure that is rooted in their mission. Traci is married and a proud mother of two boys and two Newfoundlands. She has a passion for hiking and boating in the beautiful Wisconsin woods and living an authentic and purposeful life.