Are board meetings spent on listening to reports and conducting compulsory business or is time spent actively engaging and exploring strategic issues that matter?  Fostering value-added board engagement doesn't just happen.
In this two-hour webinar, we examine how to move beyond the basic board responsibilities and enhance board engagement. Learn methods for engaging the board and leveraging the expertise and creativity of board members to further your organization's mission.
Learning objectives
Identify the key elements of Not-for-Profit financial statements
Distinguish between the purpose of GAAP prepared statements and internal financial reports
Assess financial strength and sustainability using the financial statements and other analytical tools
---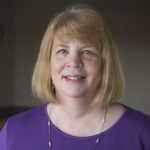 Presenter
Our instructor for this webinar is Melodi Bunting, CPA, CMA, CGMA, Training and Career Development Manager at Wegner CPAs. Melodi develops and coordinates effective internal and external training opportunities, and constructs a career development plan for each staff member of the Assurance department. Additionally, Melodi works with the audit team performing audits and tax return preparation for a number of different tax-exempt organizations. Melodi annually attends continuing professional education seminars on accounting, auditing, compliance, and tax issues.
---
Fee:

   $40

Click Buy Now to process your payment via PayPal. You will be taken to the webinar recording upon completion.

BUY NOW