While not everyone needs to know the specific details of accounting and financial reporting, it is important for leaders at all levels to understand how to read and use a not-for-profit's financial statements for effective planning and management. In this two-part webinar series, we will focus on strategic thinking and understanding how financial reporting drives decision-making. We will also explore key terminology to enhance accounting fluency.
If you are involved with leadership at any level; board of directors, executive director, development director, program manager, etc. this webinar series will offer tools for optimizing decision-making. We will consider practical applications and case studies, as well as offer suggestions and best practices.
---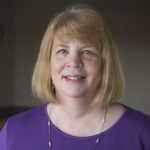 Presenter
Our instructor for this webinar is Melodi Bunting, CPA, CMA, CGMA, Training and Career Development Manager at Wegner CPAs. Melodi develops and coordinates effective internal and external training opportunities, and constructs a career development plan for each staff member of the Assurance department. Additionally, Melodi works with the audit team performing audits and tax return preparation for a number of different tax-exempt organizations. Melodi annually attends continuing professional education seminars on accounting, auditing, compliance, and tax issues.
---
Fee:

   $50

Click Buy Now to process your payment via PayPal. You will be taken to the webinar recording upon completion.

BUY NOW